Folgefonna – Glacier by the fjord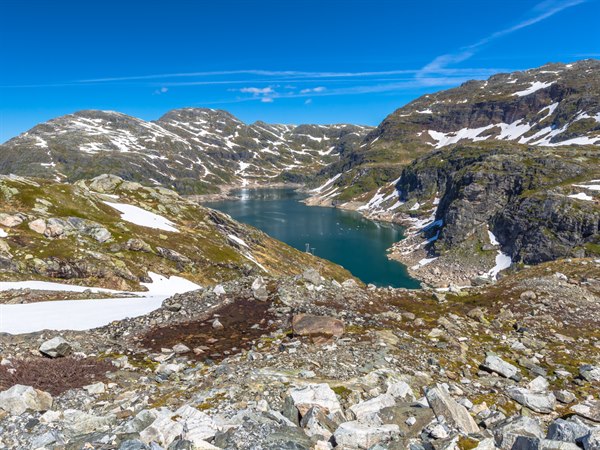 It only takes 2.5 hours to travel from Bergen to Norway's third-largest glacier, Folgefonna. The glacier is located just off the coast and is a so-called maritime glacier. Here you can go ice-walking, or skiing at Folgefonna Sommarskisenter.
There are daytrips to Folgefonna from Bergen by boat along Hardangerfjorden. Approaching the glacier from the sea offers the most spectacular views.