Gamlehaugen
Gamlehaugen is often called Bergen's "castle", although it is more of a manor. It was constructed in 1900 and has been state property since 1925. Here you will find a public park, a museum and the region's royal residence. The museum tells the story of upper-class life in the 1900s, while the park offers swimming opportunities during the summer season.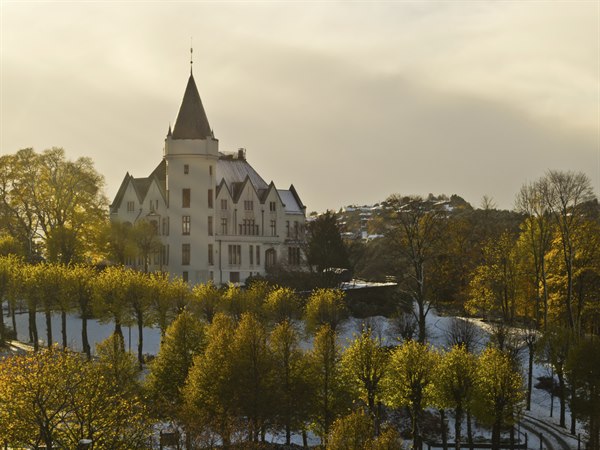 The towering manor of Gamlehaugen can be seen from the road of Fjøsangerveien that leads to the airport from central Bergen. If you are staying in a hotel in Bergen centre, it will take an hour to reach Gamlehaugen on foot. If you travel by car there is a car park for visitors by the manor.
Read more about Gamlehaugen here!
These tours are just a small selection of the many opportunities for those staying at hotels in central Bergen. You can also enjoy a woodland hike around Siljustøl, the home of composer Harald Sæverud. Or if you prefer composer Ole Bull, you can visit his home, Lysøen, during summer months.
If you are looking for longer trips, then check out our suggestions for daytrips from Bergen.