The mountains of Bergen
One of the most unique things about Bergen is that the city is surrounded by seven beautiful mountains. Indeed, there is no shortage of inspiring options for trips into nature, even for visitors staying in central Bergen.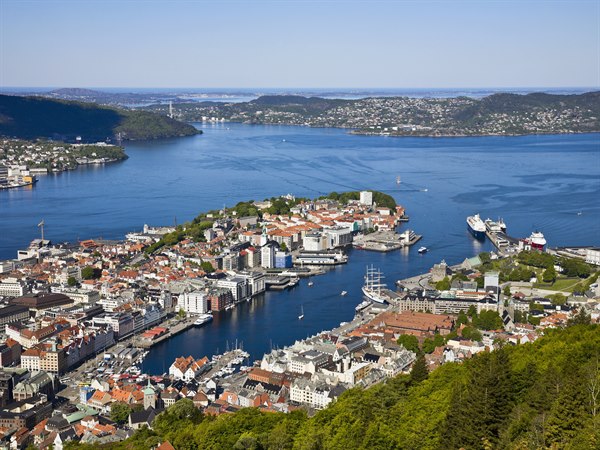 There is the stepped footpath up Mount Stoltzen and the funicular to the tip of Mount Fløyen where there are a number of different experiences and hiking trips. Those who love outdoor adventure can enjoy a day's hiking in the scenic expanses between Mount Fløyen and Mount Ulriken.
If you visit Bergen in late May then you have the opportunity to head out on the popular 7-Mountain-Hike around Bergen. The approximately 35km trip offers a total ascent and descent of about 2,400 meters. Families with children can sign up for the more manageable 4-Mountain-Hike.