Amalienborg Palace
Amalienborg Palace is the winter home of the Royal Danish family and is located in Copenhagen. It consists of four identical classifying palace facades with rococo interiors around an octagonal courtyard, Amalienborg Slotsplads; in the centre of the square is a monumental equestrian statue of Amalienborg's founder, King Frederick V.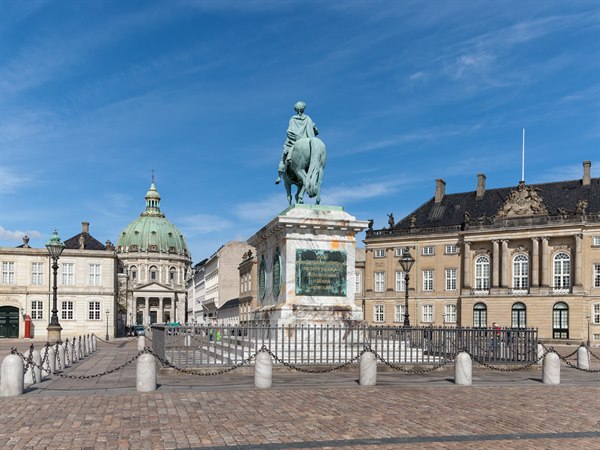 History
Amalienborg was originally built for four noble families; however, when Christiansborg Palace burnt down on 26 February 1794, the royal family bought the palaces and moved in. Over the years various kings and their families have resided in the four different palaces.
Celebration
On April 16 when Her Majesty the Queen celebrates her birthday she will step out to the balcony together with the rest of the Royal family to be hailed by thousands of Danes.
If members of the Royal Family is home you will see the Danish flag hoisted on top of the Palace. The Royal guard will be excorted by music when the Queen is home when the Royal Guard chnges at noon.