Frederiksborg Castle
Frederiksborg Castle is situated in Hillerød, north of Copenhagen. This impressive and unrivalled Renaissance castle was built in the first centuries of the 17th century by the legendary Danish King Christian IV and incorporates the best of Renaissance architecture and craftmanship.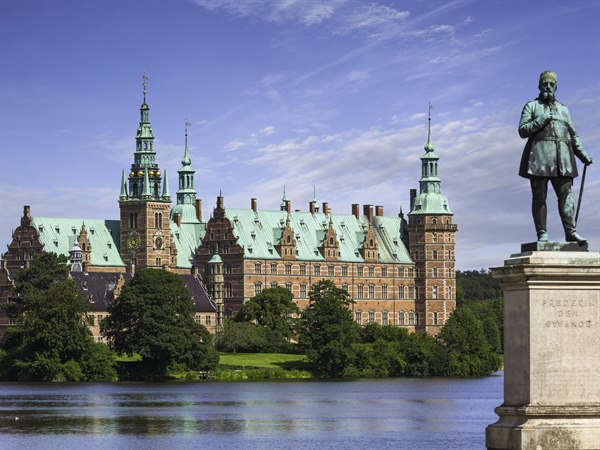 Frederiksborg Castle is a unique place for superb cultural experiences, scenic walks and boat tours.
Frederiksborg Castle has housed The Museum of National History since 1878. A tour through the museum's many beautiful rooms is an encounter with kings, queens, nobles, the bourgeois, events, and epochs, which have all shaped the country's history and development from the Middle Ages to the 21st century.