Student groups
Skårungen is perfectly located in the middle of the archipelago, and that makes it a perfect basecamp to explore not only the area around us, which offer countless hikes and other activities but also the entire Lofoten in a maximum of two hours drive to the the very tip of The islands.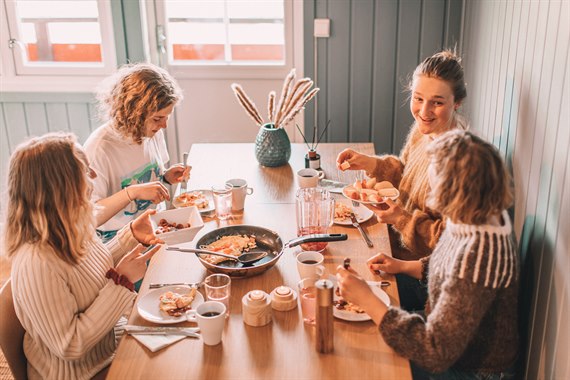 We offer a very special package perfect for student groups, which includes accommodation and a special package in our waterfront cabins:
This traditional fishermen cabins have 1 double room with a double or twin bed, and one more room with a double bunk bed, which consists of a double or twin bed in the lower level and a single bed in the upper level. Also a fully equipped kitchen and a cozy living room with a dinning table and a sofa. Bathroom is fully equipped with a nice toilet and shower.
Our packagge includes also 3 hours FREE access to our newly renovated Spa with a hot tub and sauna. We offer as well a special price of 100kr per person and per hour if the group wants to use it again.
For availability and booking, please contact:
Telefonnummer: xxxxxx
Email: xxxxxx
Breakfast buffe: 199 kr.

Half pension: 500 kr

Full pension: 600 kr