Velodrome Offer
'Velodromen' in Falun is Sweden's only indoor velodrome. Velodromen offers training and development opportunities for cyclists of all levels. Combine with a hotel stay at First Hotel Grand and get the most out of your training!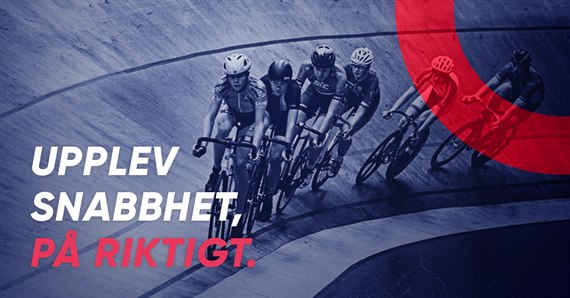 This offer includes:
Accommodation at the hotel
Breakfast & free WiFi at the hotel
One hour of theoretical review
Three hours of cycling (Saturday)
Workout on Sunday
A voucher for a free workout within one month
More Information
Do you also want to become a technically skilled cyclist? Book an introductory course at Velodromen and stay with comfort at First Hotel Grand in Falun.
All equipment is available to borrow. Accommodation at First Hotel Grand one night, part in a double room, with breakfast, gym and WiFi.
From SEK 1560 per person in shared double room