GOLF - 3 DAYS IN JONKOPING
Play as much golf as you want in 3 days!
With GolfUnlimited you get three days of golf combined with two nights including a large and delicious breakfast buffet at First Hotel in Jönköping.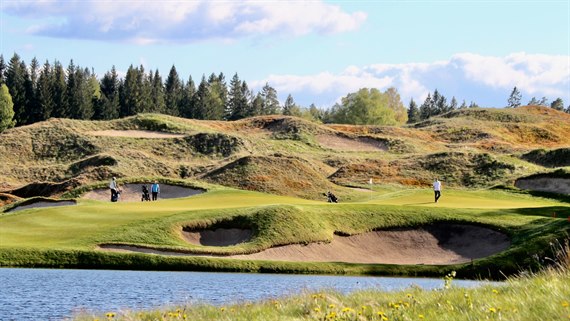 You choose between 9, 18 or 54 holes a day and after a full day of golf, you can enjoy a dinner with us at the hotel.
Courses you can choose from are: Jönköpings GK, Skinnarebo GK, Nässjö GK, A6 GK, Götaström GK, Gränna GK, Ryfors GK, Sand GC * and Isaberg GK **
3-Day Golf Package includes:
Two nights at First Hotel Jönkoping
Three golf days
Breakfast package in bag
Free Wifi
* As a GolfUnlimited guest you get to play 18 holes at Sand GC, on weekdays and weekends after 13:30. If you want to play another 18 holes the same day, you pay 350 SEK on the spot.
** You get to play 18 holes a day at Isaberg GK, if you want to play another 18 holes the same day you pay 100 SEK on the spot.
Ordering and stay period
Book now, Stay from April to October
To make a reservation please contact the reception at +46 36 18 36 00 or info@jonkopinghotel.se
Other booking conditions
Cannot be combined with other discounts or offers.