Golf Package Veckefjärden
Stay at First Hotel Statt and play golf in the beautiful surroundings of the High Coast. Along with Veckefjärden golf club we can offer you a package including accommodation and greenfee.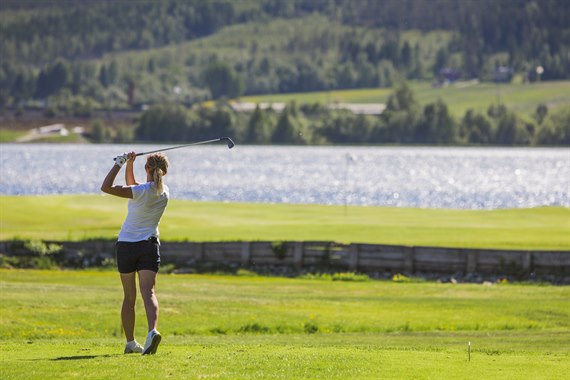 Photo credit: Ludwig Arnlund
Right outside of Örnsköldsvik, you can find this popular golf course, partly founded by the famous NHL-hockey player Peter "Foppa" Forsberg. Veckefjärden offers you two different types of golf courses, one heath course and one seaside course with a beautiful view of the bay.
Visit Örnsköldsik´s first hotel, built in 1913. Here you can find nice and comfortable rooms and many of them with a sea view over the harbour.
Ordering and stay period
Every day from the 1st of June until the 31st of August
Weekends from the 1st of September until the 30th of September
Other booking conditions
Booking information:
When you make a reservation: Please fill in the course, day and time that you prefer to play and Hcp for all of the players in the comment row. The hotel will call you to confirm your reservation. Day, time and golf course has to be confirmed with Veckefjärden golf club.
This package includes:
Overnight stay
Breakfast buffet
Greenfee
From SEK 1149 for 1 person / night
From SEK 1699 for 2 people / night