Black Friday Week: Save up to 50% on hotel stays!
Make a First Member exclusive Black Friday bargain on your next hotel stay! Enjoy up to 50% discount on our best rooms at selected hotels. Book now and until 29 November, and stay between 19 November 2021 to 31 March 2022.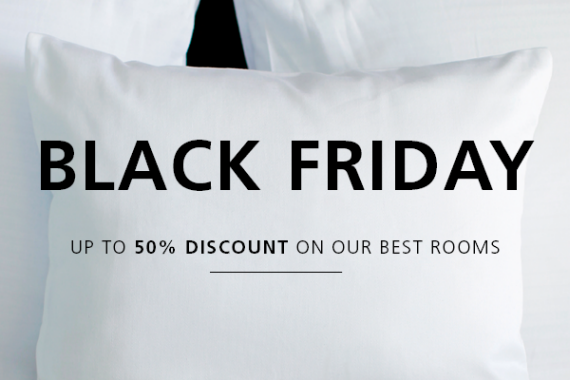 The offer is exclusive for First Members
Are you not a First Member? Join today for free to get the offer.
Offer end in:
Ordering and stay period
THIS CAMPAIGN IS NO LONGER AVAILABLE.
But don´t worry, you'll get more opportunities to make good hotel deals!
Become a First Member today and enjoy good benefits instantly and exclusive offers.
Booking period: 19 November 2021 – 29 November 2021
Stay period: 19 November 2021 - 31 March 2022
Other booking conditions
Exclusive offer for First Members
Breakfast and WiFi are included at all our hotels
Flexible and refundable rate, dates can be changed
Applies only to upgraded rooms
Limited availability and selected hotels*
*The offer is valid at the following hotels: First Hotel Atlantica, First Hotel Bengtsfors, First Hotel Billingehus, First hotel Breiseth, First Hotel Christian IV, First Hotel G, First Hotel Grand Falun, First Hotel Grand Odense, First Hotel Jönköping, First Hotel Jörgen Kock, First Hotel Kungsbron, First Hotel Millennium, First Hotel Olofström, First Hotel River C, First Hotel Stadt Härnösand, First Hotel Statt Söderhamn, First Hotel Statt Örnsköldsvik, First Hotel Statt, Karlskrona, First Hotel Strand, First Hotel Witt.
How to book?
Log in to "My Page". Then select the hotel and date within the promotion period in the booking box, and the offer will appear.