News! Always best price as a member
Become First Member and get member discount on all your bookings at out website.

As a member, you are guaranteed the best price – always!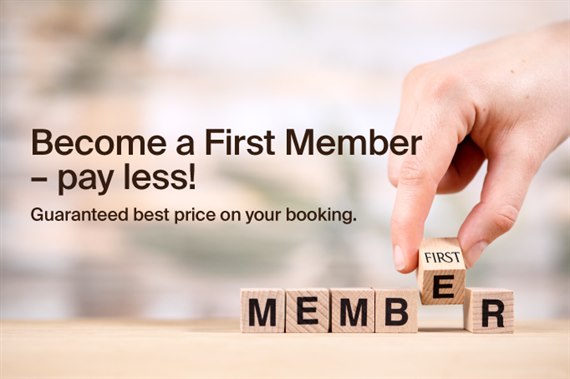 To achieve the discount you must become a First Member, and then log in to your member account. You will enjoy discounts on both prepaid and flexible rates.
There is more! As a new First Member you get 50 FirstCoins (=50 NOK) as a welcome gift, in addition to several other member benefits.
Your Second Home Is FIRST
Other booking conditions
The discount only applies to bookings made from our website
You need to become a First Member and then log in to your account to achieve the discount
The discount applies to both prepaid and flexible rates on our website
The discount cannot be combined with other discounts. But you can, of course, use your FirstCoins to pay for all or part of your stay.
Book directly to get the most benefits!