Save 30% on hotel rooms – only for First Members!
New year, new opportunities. Make 2022 the year of experiences and much-needed adventure.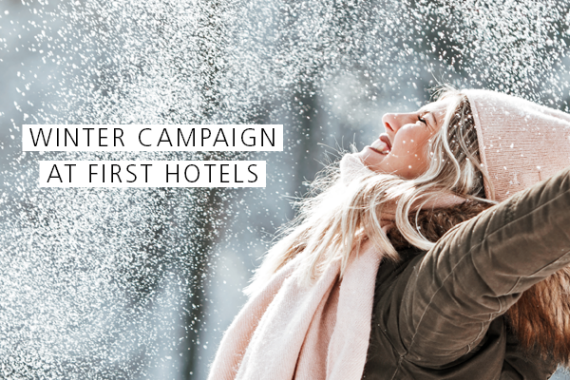 The offer is exclusive to First Members
Are you not a First Member? Join for free today and get the offer.
Ordering and stay period
THIS CAMPAIGN IS NO LONGER AVAILABLE.
But don´t worry, you'll get more opportunities to make good hotel deals!

Booking period: 7 January – 14 January 2022
Stay period: 7 January - 19 April 2022
Booking Conditions
Breakfast and WiFi are included at all our hotels
Flexible and refundable rate, dates can be changed
The offer cannot be combined with other deals or discounts
Children under 13 stay for free when sleeping in parents' bed
Limited availability and selected hotels*
*The offer is available at: First Hotel Atlantica, First Hotel Bengtsfors, First Hotel Billingehus, First Hotel Christian IV, First Hotel G, First Hotel Grand, Odense, First Hotel Jörgen Kock, First Hotel Kokoloko, First Hotel Olofström, First Hotel Statt Söderhamn, First Hotel Statt Örnsköldsvik , First Hotel Statt, Karlskrona, First Hotel Strand, and First Hotel Witt.
How to book?
Log in to "My Page". Then select a hotel and date within the promotion period in the booking box, and the offer will appear.