Experience Bergen in autumn
Bergen is a city with almost everything. Whether you are visiting Bergen for leisure or business with a little time to spare then many experiences are waiting. You can explore museums, take the funicular to see the magnificent views from Mount Fløyen, visit the city's aquarium or explore one of several shopping centres.
Bryggen
Take a tour of the famous Bryggen, which is a UNESCO-listed World Heritage Site. The old wooden buildings located in the centre of Bergen are home to everything from charming cafés and museums to traditional craft boutiques. From September, the spectacular exhibition opens: Legends in Gold - a mythical world of ancient Thrace, presented by thousand years old archaeological treasures in gold.
Fløibanen og Fløyen
The Fløibanen funicular takes you to the top of Mount Fløyen. The 5-8 minute trip is one of Bergen's most famous attractions. If you are staying at First Hotel Marin you should definitely treat yourself to a trip up Mount Fløyen to enjoy the majestic views.
Events and festivals
The city offers a wide range of concerts and festivals in the run-up to Christmas. The Bergen Food Festival is held the first weekend of September when the city's – indeed, many of the world's – best chefs create an amazing dining experience.
Don't miss the biggest event ever hosted in Western Norway: the UCI Road World Championship, which takes place in Bergen, Askøy, Fjell and Øygarden from 16-24 September 2017.
Are you fond of movies? Then titles from all around the world are screened as part of the Bergen International Film Festival in September, which offers unique moments for all film-lovers.
Read more about cultural festivals and concerts in Bergen here
Museums
There are museums in Bergen for all tastes. Some fit great for the little ones, while others will give history buffs a wonderful day.
At Troldhaugen you study the home of Edvard Grieg and experience his music in Troldsalen. You can also enjoy the scenic views that inspired the famous composer.
The Hanseatic Museum, located at Bryggen in Bergen, relates the story of merchant trade in the city.
At Bergenhus Fortress, you can explore the dark, cramped stairwells up to the roof of the Rosenkrantz Tower and experience the impressive Håkonshallen.
VilVite is an exciting offering in Bergen for travellers on family holidays where children can learn through play. There are over 100 different interactive exhibits where you can try winter sports, make your own forecast in the weather studio or try a soap robe, etc.
At KODE you'll find art museums with works by Munch, among others, and you can experience exhibitions of arts, crafts and design as well as musical performances.
Aquarium
If you are visiting Bergen with kids and are looking for something, fun to do on a rainy day then the Bergen Aquarium is just the place for you. The aquarium also offers a wide range of activities that make the trip even more exciting. Head out on a Rainforest Expedition, either alone or with other visitors. Here you follow maps and solve challenges while visiting the iguanas, sharp-toothed piranhas and flashy yellow anacondas. You'll also study butterflies, monkeys and turtles up close.
Shopping
Bergen offers every kind of shopping you could wish for, from high-street chains to fashion stores and charming vintage stores. Whether you are interested in art, love good food or would like to experience Bergen's tourist sights then there are plenty of galleries, souvenir shops and food markets worth visiting.
Read more about Bergen and our excellent hotel at Bryggen, First Hotel Marin.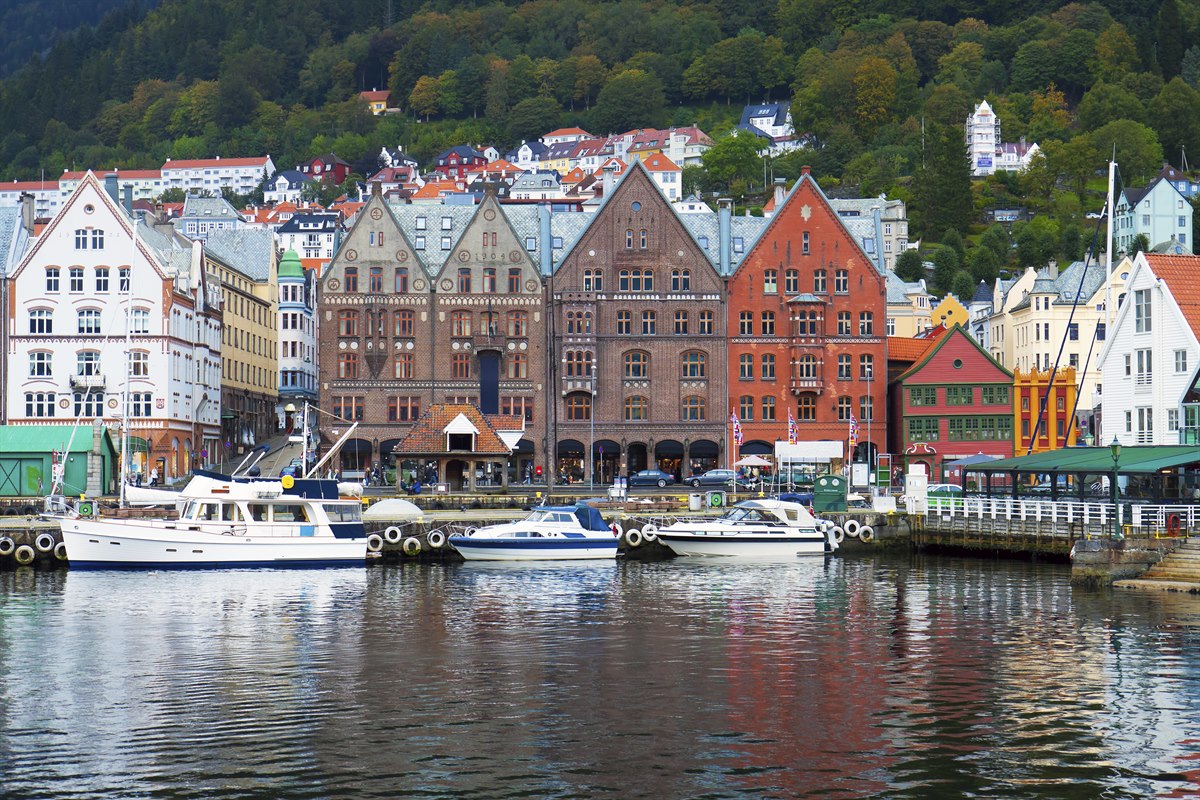 Bryggen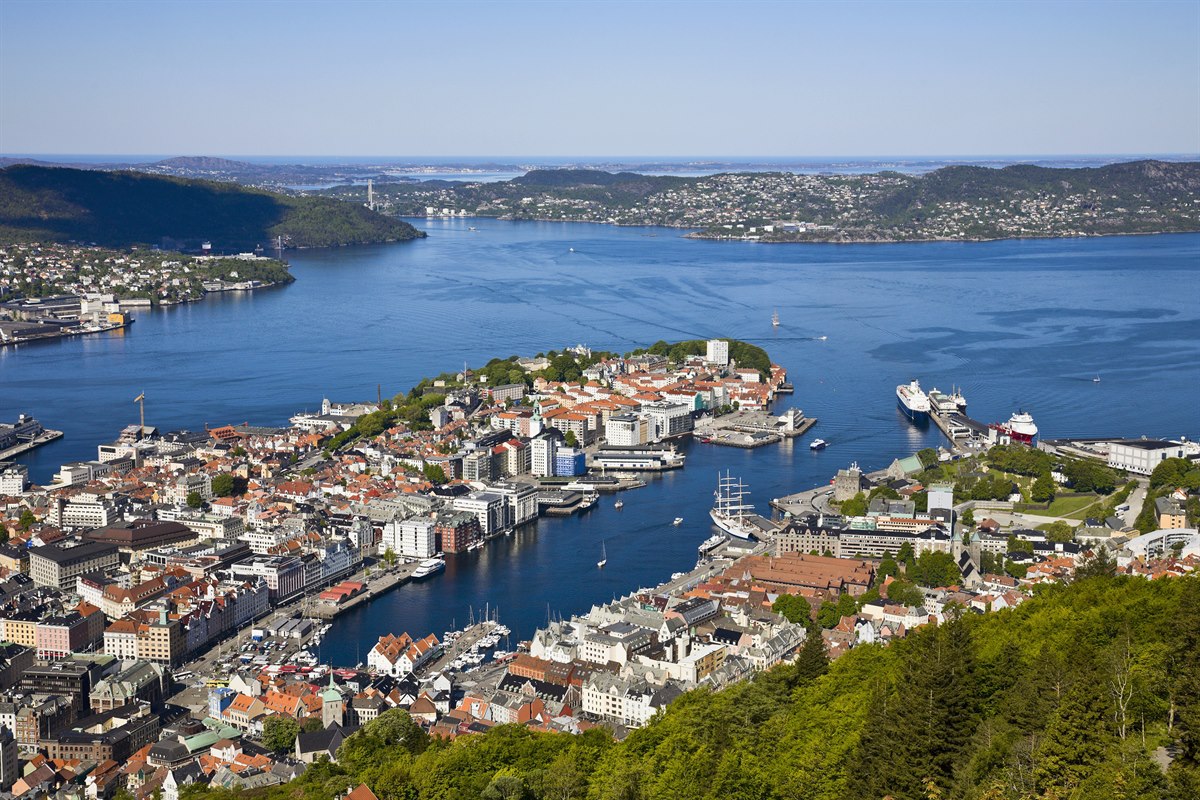 View from Mount Fløyen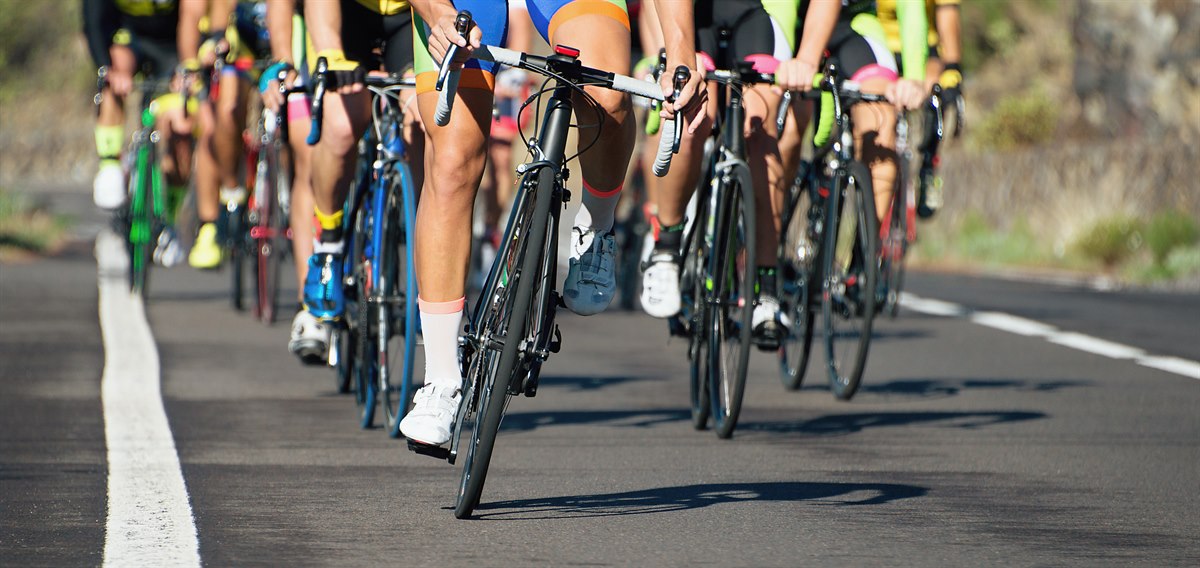 UCI Road World Championship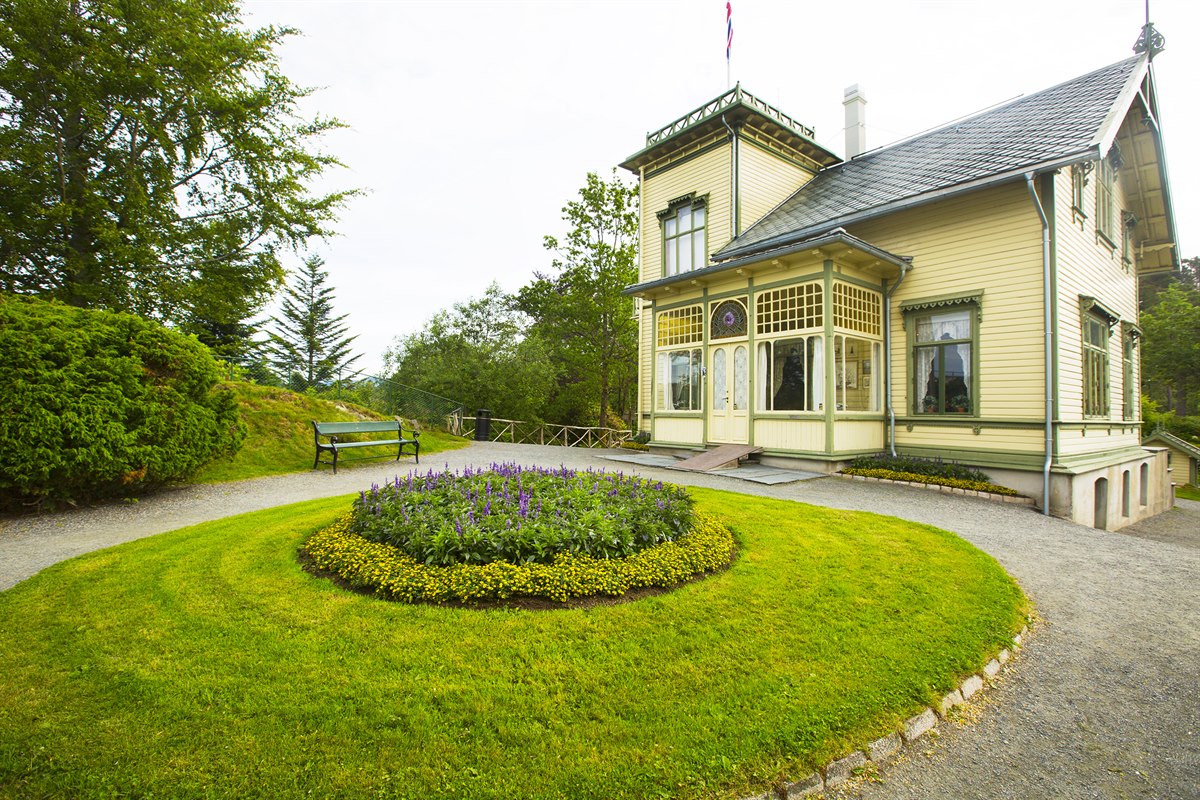 Troldhaugen Museum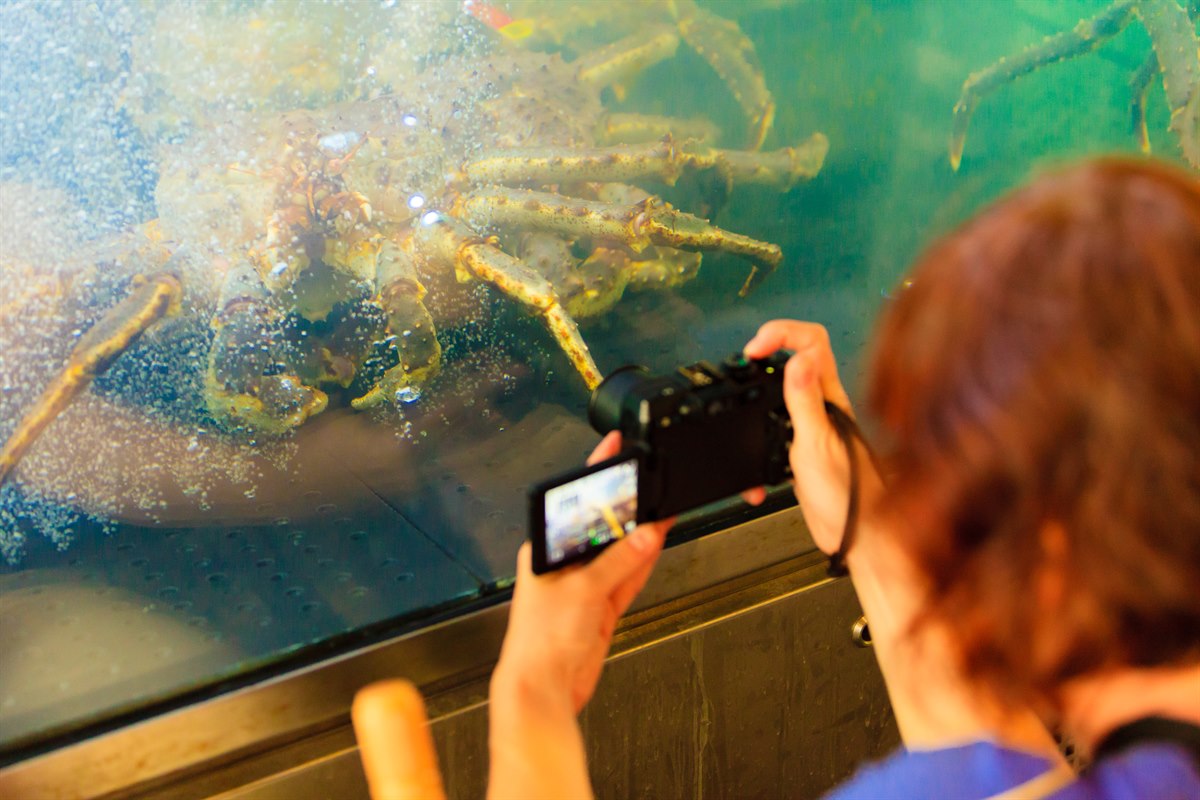 Aquarium in Bergen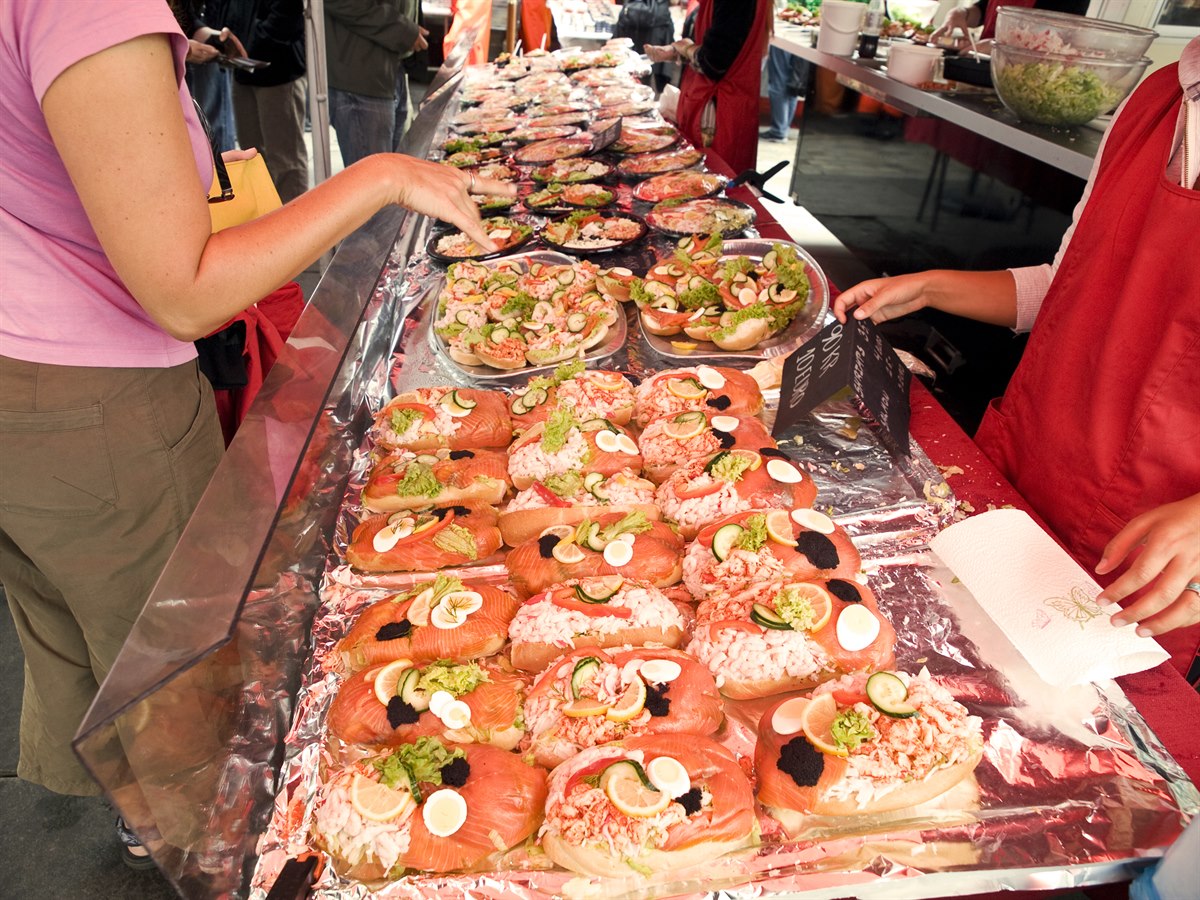 Food Market